Questions on how to order our roadside cross?
Call 609-841-0172 and ask for Bill
letteringplus@netzero.net

The Memory Plaque
The Memory Plaque is an oval plaque
made from the same, strong durable PVC
as our crosses. We use a digital picture
that you send, then crop to fit on the plaque.
It is then covered in a UV, waterproof
protectant film.
The picture quality is a good as you send,
we cannot sharpen or change the quality
of the picture
The Memory Plaque can be added to any
model cross offered by Roadway Cross.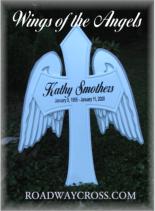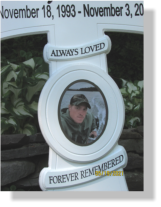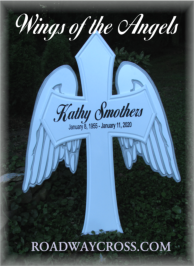 $49.00
Replacement Plaque
ORDER THE MEMORY PLAQUE HERE
609-841-0172
Open weekdays 6am to 10:00pm - Saturdays 6:00am to 10:00pm - Closed Sunday